Style
Why Art Deco Rings Are So Popular Today
The Art Deco period followed a long period of austerity and it was a welcome change to bland and ordinary designs of pre-WWI, with bold, geometric designs and sparkling diamonds. Art Deco was all about luxury and indulgence, and it quickly became the height of fashion. Celebrities and socialites alike flocked to Art Deco parties, and the style was soon seen in everything from architecture to jewellery. However, the onset of World War II brought an end to the Art Deco period. With rationing and shortages becoming commonplace, the lavish lifestyle associated with Art Deco was no longer feasible. Even so, the style left a lasting impression on fashion and design, and it remains popular to this day.
Art Deco jewellery is so popular in the 21st century. Fashions and trends tend to move in cycles and that is exactly why the style of a century ago is now trending again, with a demand for geometric shapes and hand-made Art Deco jewellery.
Diamond Engagement Rings
If you would like to browse stunning examples of unique 1920s engagement ring, the online antique dealer has you covered. The Art Deco period falls on the border of antique/vintage, namely the 1920s. Many experts would agree that Art Deco has struck a chord with all generations, especially today's young people.
Timeless Style & Elegance
There is something about Art Deco jewellery that oozes style and elegance and this transgresses generations. More and more young people are looking at Art Deco diamond engagement rings. When you want to acquire such a ring, the online antique dealer has you covered. When it comes to acquiring a diamond engagement ring, you have several options, you can:
a) purchase a diamond ring from a jeweller
b) commission a custom jeweller to create the ring
c) acquire an antique diamond engagement ring from an antique dealer
Steeped In History
Most people are romantic and when choosing a diamond engagement ring that was made 100 years ago, the imagination can work overtime. Imagine the scenes that a century-old Art Deco diamond ring has witnessed! Of course, the antique dealer would have background information on all pieces in their catalogue. Estate jewellery (jewellery with previous owners) is very popular as it reflects a period of history and this is one of the reasons that antique and vintage jewellery is so popular today.
Bold Geometric Designs
The Art Deco period saw an explosion of radically different designs, with geometric shapes such as squares, rectangles and triangles coming onto the scene. In some ways, this is reflected in modern design, which could be another reason that Art Deco style is so popular.
Colourful Gemstones
The Art Deco period saw the use of gemstones soar, with rubies, emeralds and sapphires being chosen over diamonds. If you have a special love of emeralds, for example, you should be able to find a fine example of emerald engagement rings when you browse the antique dealer's website. Sapphires combined with diamonds is another common design, as this period was known for rich colour gemstones being used in engagement rings.
Acquiring An Art Deco Diamond Engagement Ring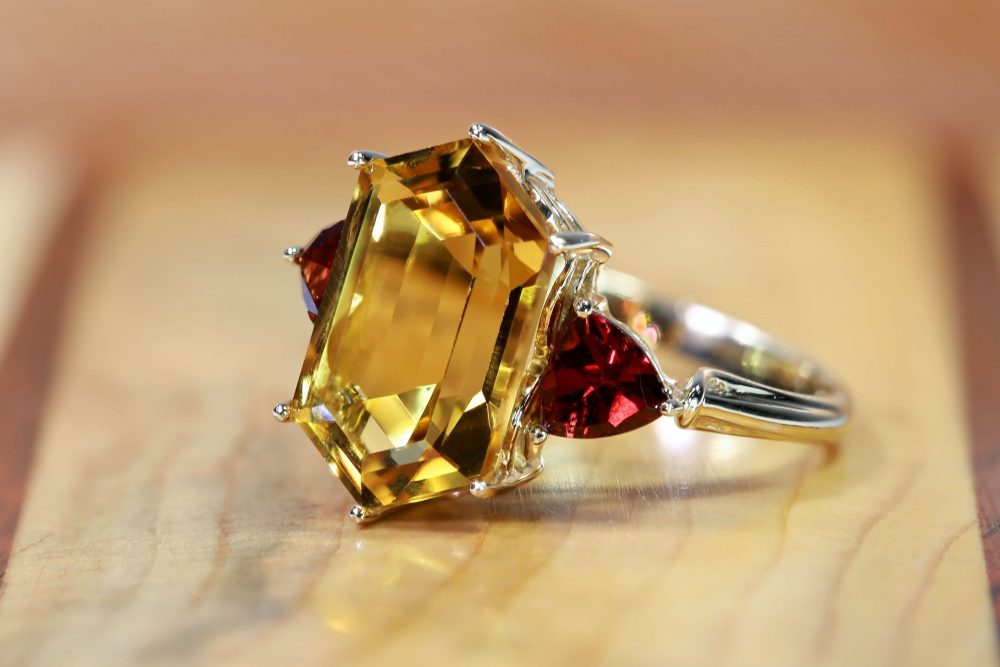 You could spend many hours browsing antique and vintage fairs, but that might not result in finding what you need; better to search with Google for a leading antique dealer, where you can browse their online catalogue. When buying antique jewellery, you should always approach a reputable antique dealer, as they would only offer genuine pieces.