Onward
Unique Wedding Guestbook Alternatives – voguish.life
With your wedding round the corner, you must be swarmed with tasks to do. From deciding location, menu, decor, and guest list; there are innumerable things to undertake.
Guests are a key component in every wedding.  Everyone wants to spend their special day and mark the beginning of a new venture with their loved ones by their side. When you plan your guest list, you certainly are including your dearest cousins, closest friends and relatives in the invitees. However, simply inviting them is not enough. They must've played a part in getting you and your partner together, helped you through tough times and must've done so much more for you. It just isn't justified that they show up at your wedding and leave without having a great time.
Although the wedding day is filled with beautiful moments, it fleets by in the blink of an eye. Your wedding photos will certainly help you look back on a beautiful day but another element you can incorporate into your wedding to cherish it for years is having a guestbook. It will serve as a memoir for years to come and also keep you reminded of the people who stood by you as you made the wedding vows.
There is a multiplicity of alternatives available today when it comes to guest books. Below are mentioned 7 unique guest book ideas you can have at your wedding!
1] Piñata guestbook
Aren't Piñata the most adorable thing to exist? Wouldn't it be phenomenal to have piñatas as a wedding guest book? Get a Piñata designed and ask your guests to write notes that they put in the Piñata. This can serve as an aesthetic piece of work at your residence and keep you reminded of the splendid day. You can read the notes from time to time and rejoice.
2] Pick a phone guestbook
Why restrict your guests to signatures when you can have them pour their hearts out? Every message is better with a voice. Use a vintage telephone that records voice messages and can be stored as a decorative item at your residence. Ask your guests to record their messages which could be advice for the future, best wishes conveyed, some memory from the past or a combination of these all.  After your wedding, you can sit back and listen to them as you reminisce about the beautiful day.
3] Try a typewriter
Typewriters are the best vintage component that can be included at your wedding. Let your guests have fun getting an experience of the past as they type out messages for you on the typewriter. 
4] Wedding Video guestbook
Video guestbooks are gaining popularity in recent years since they allow people to relive the moments of their wedding day. Initially, video making was a demanding task but with the availability of tools that simplify the process, a wedding video guestbook is highly preferred. All you have to do is make signage with a QR code and install it at your wedding venue. Your guests can scan the QR as they walk in and film themselves.  With automation; all these videos will get organized in one place, saving you time and effort. You can then work on final edits and add music of your choice. It's also convenient for your guests since they don't have to install applications or log in to shoot a video.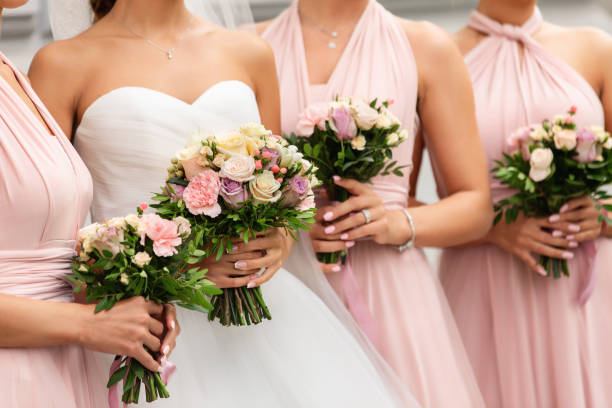 5] Puzzle guestbook
Your wedding will mostly have guests who do not know each other and for them to truly enjoy the wedding, they should be able to develop some contact. Having a puzzle guestbook can serve as an icebreaker for conversations. Have a puzzle that depicts a portrait of you and your partner and ask your guests to put the pieces together! Behind each piece, they can write a message for you. You can later install this puzzle as a frame or a canvas at your residence and read the messages from time to time.
6] Polaroid pictures
There's hardly a person today who is not into taking photographs Sometimes guests might find it tedious to sign your guestbook or write messages for you. This is when you can install a photo booth or hang Polaroid cameras around. In this way, the guests will enjoy taking pictures and will be inclined to write messages for you behind these! You can add a rope or frame on which these polaroids can then be compiled to install at your house.
7] Sign the wooden log
The aesthetics of the wooden log is what has made it a popular choice for a guestbook. Get a log well-finished and painted and ask your guests to sign it or write short messages. You can later use this as a coffee table. You can also hang it on the wall as a piece of art.
There are several other alternatives available when it comes to guestbooks. You can also personalize the guestbooks based on the hobbies, and preferences of you and your partner. For instance, if you are a music enthusiast, you can get vintage vinyl record album guestbooks. Let your thoughts run wild and choose the best guestbook that suits you because this is something you will look back on for years to come.