Fashion
The Chicest Two Pieces Wedding Dress That Are Perfect For Summer Trend 2022
If you're looking for something different for your wedding day this summer, then you've come to the right place. For all the wedding dress styles, there's no denying that these two piece wedding dresses are the chicest and versatile of the season. And we're paying full attention to the trendiest summer wedding bridal sets styles 2022.
With endless combinations, these wedding sets style can be perfectly adapted to the climate this summer. Also, opting for a two-piece wedding dress is quite possibly the best way to maximize your bridal look. We can imagine so much from boho bridal sets, camisole & even tulle skirts paired with ready-to-wear wedding accessories for fancy dinners and for the evening events.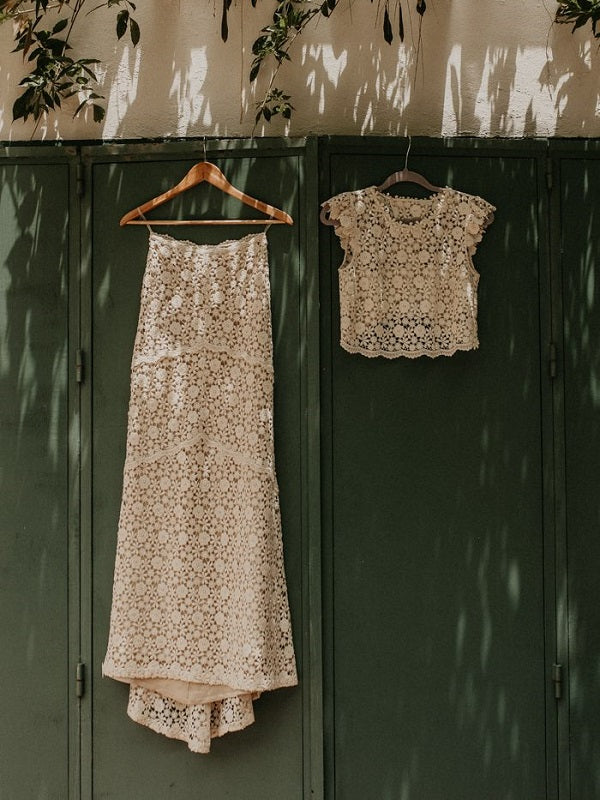 Bridal separates or wedding two-piece sets have become a big trend from previous years until right now. With the concept of brides who want to personalize their look for the wedding reception or wedding after party this summer. Whether you mix and match a bridal separates lace top with a structured skirt or opt for chic bustier and pants, there's a wedding bridal set to suit every style.
It just so happens that Dollygown is filled with bridal collections embracing the trend of two piece wedding dresses, so we've picked some of the prettiest, trendiest & chicest wedding dresses for summer trend of 2022 for your references. 
And luckily for brides on a budget, we've also found plenty of beautiful bridal sets with reasonable prices that can be easily worn for any wedding events.
Casual Long Sleeve Top Unique Two Piece Jersey Bridal Separates with Tulle Skirt 
Buy here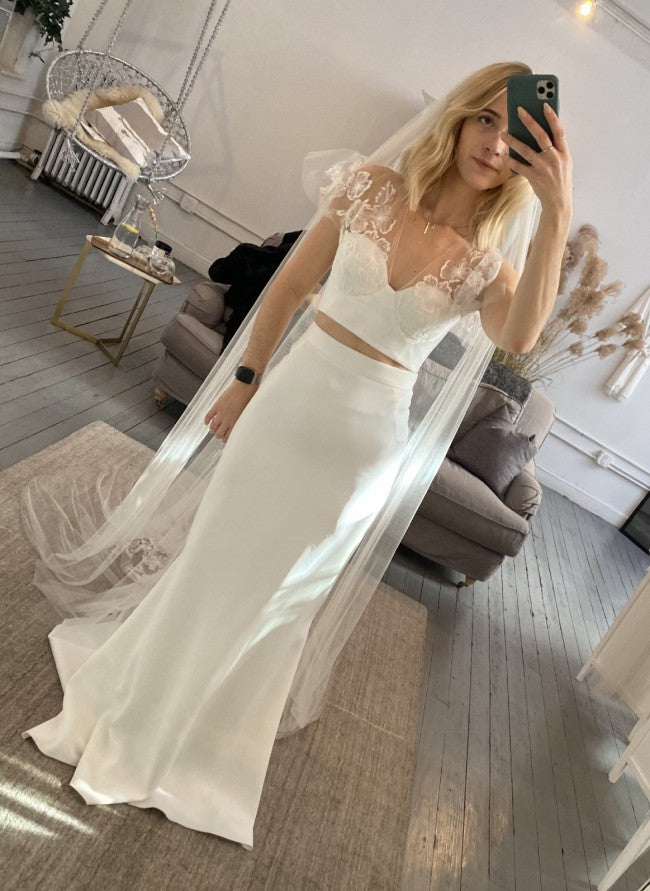 Boho Sheath Two Piece Wedding Skirt and Top 
Buy here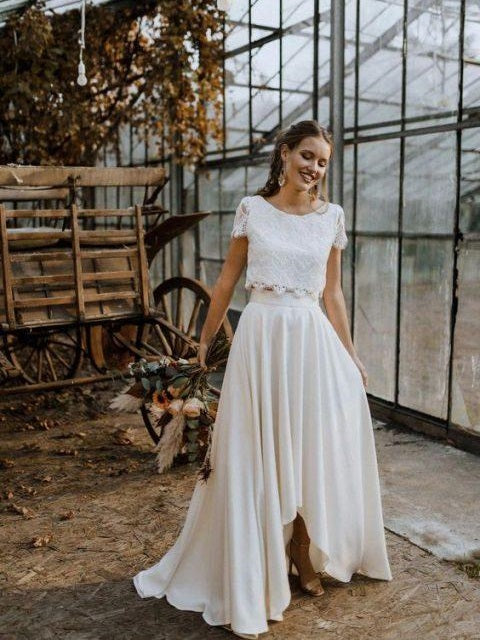 Cap Sleeves Lace Bridal Separates 
Buy here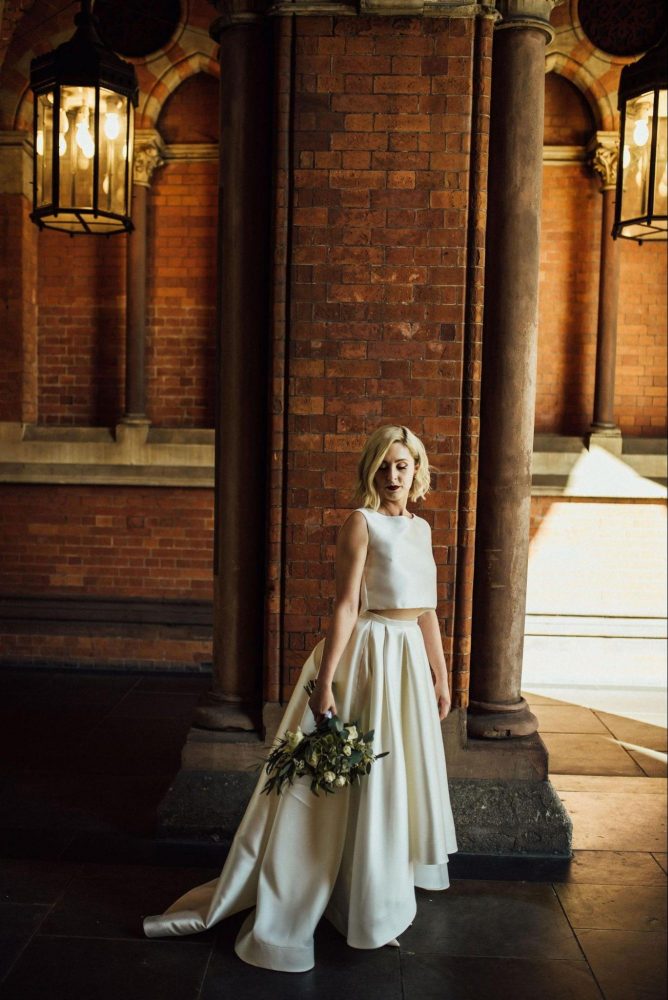 New Arrival Affordable Modest Bateau Neck Two Piece High Low Bridal Separates Wedding Dress 
Buy here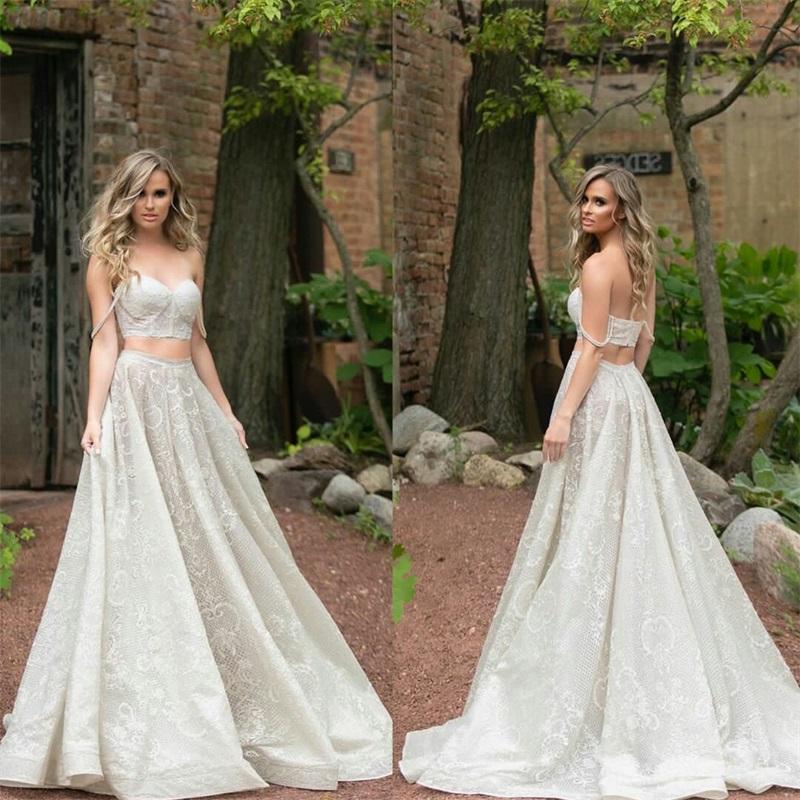 Elegant Lace Cap Sleeves Two Piece Wedding Dress
Buy here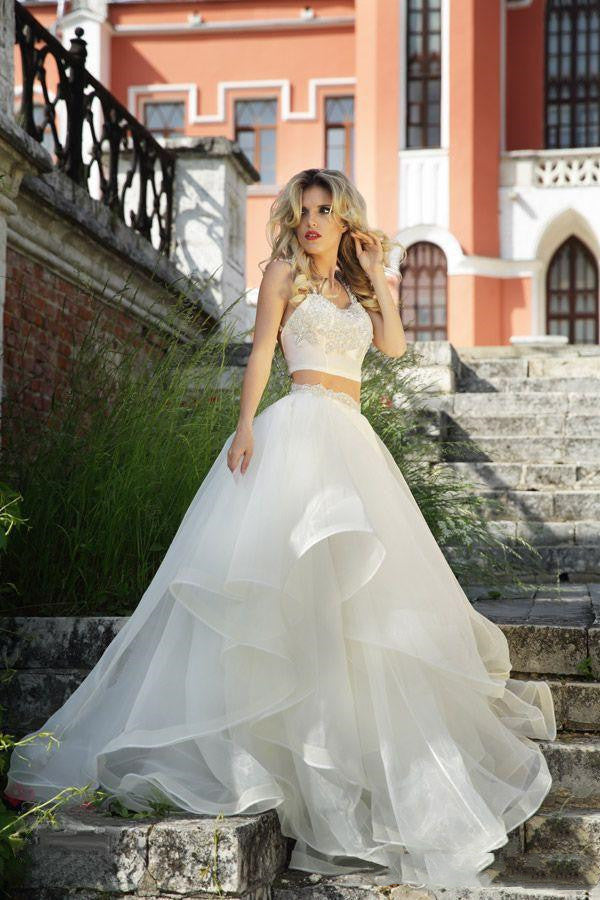 Sexy Crop Top Two Piece Ruffle Wedding Dress Wedding Skirt and Top Two Pieces 
Buy here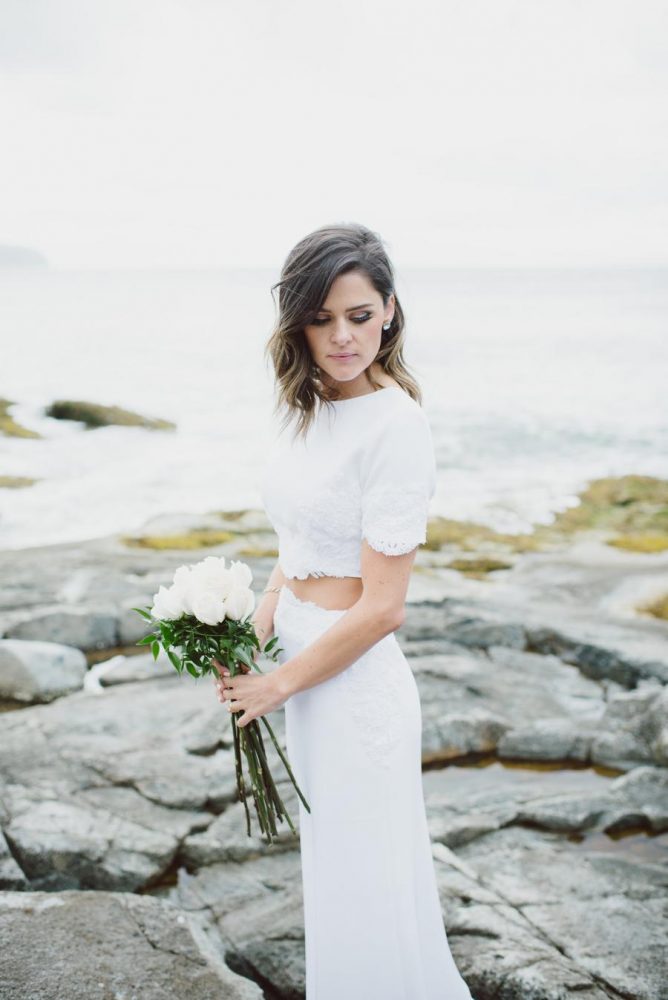 Sophisticated Two Piece Short Sleeves Beach Wedding Dress
Buy here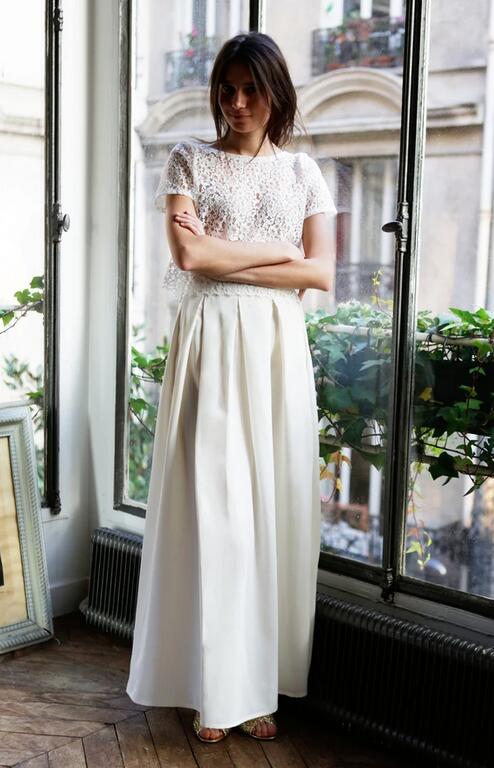 Affordable Flowy Summer Loose Lace Top Floor Length Chiffon Bridal Separates
Buy here