Fashion
If You're Looking For Chic Baby Dresses, This Kids Clothing Brand Is A Must Shop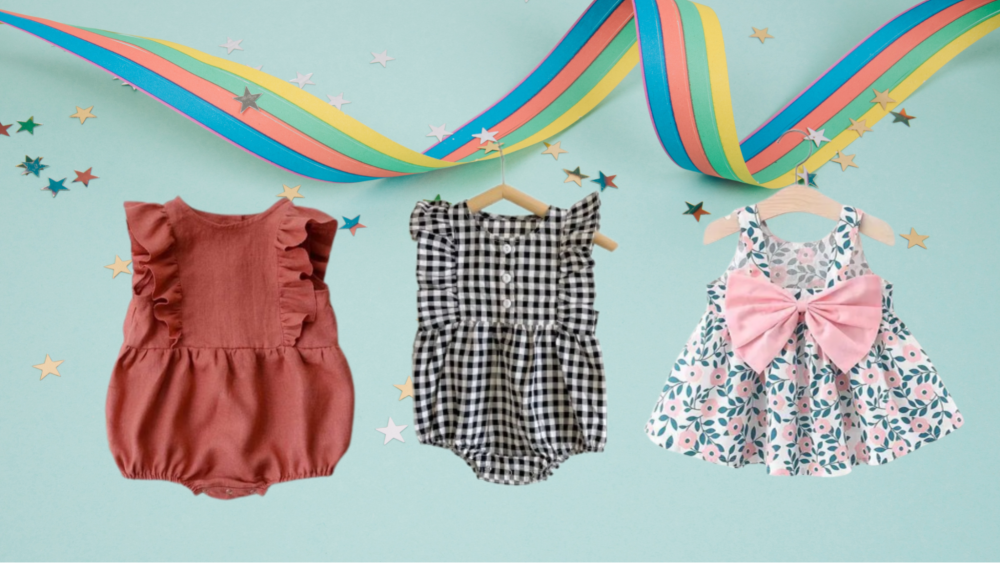 The rise of kids clothing store online that sell affordable and best quality baby clothes makes it easier for new parents to choose the best shopping places. Especially for new mothers-to-be or new mothers who like to shop for baby clothes online because it's easier and they don't have to leave the house because now shopping for baby needs has become easier since there is an online platform.
Or you are someone who is looking for the best baby girl clothes for a gift to the baby of your friends, nephews or younger siblings. You are faced with many choices of online stores that make you confused, especially with the quality that you will get. Luckily, our favorite store BeePumpkin is one of our best stops to shop the best baby and kids clothing in any style. They provide baby and toddler clothing and accessories also they sell family-matching products with the best quality and trendy designs.
And if you want to find baby clothes, specifically looking for "chic baby dresses". Therefore, now is the best time to start hunting and looking for all the necessities you need at this store.
The following baby dresses are hand-picked by our editorial team to help make shopping easier, we make sure you will get the best choice;
Plaid Baby Summer Jumpsuit Headband Set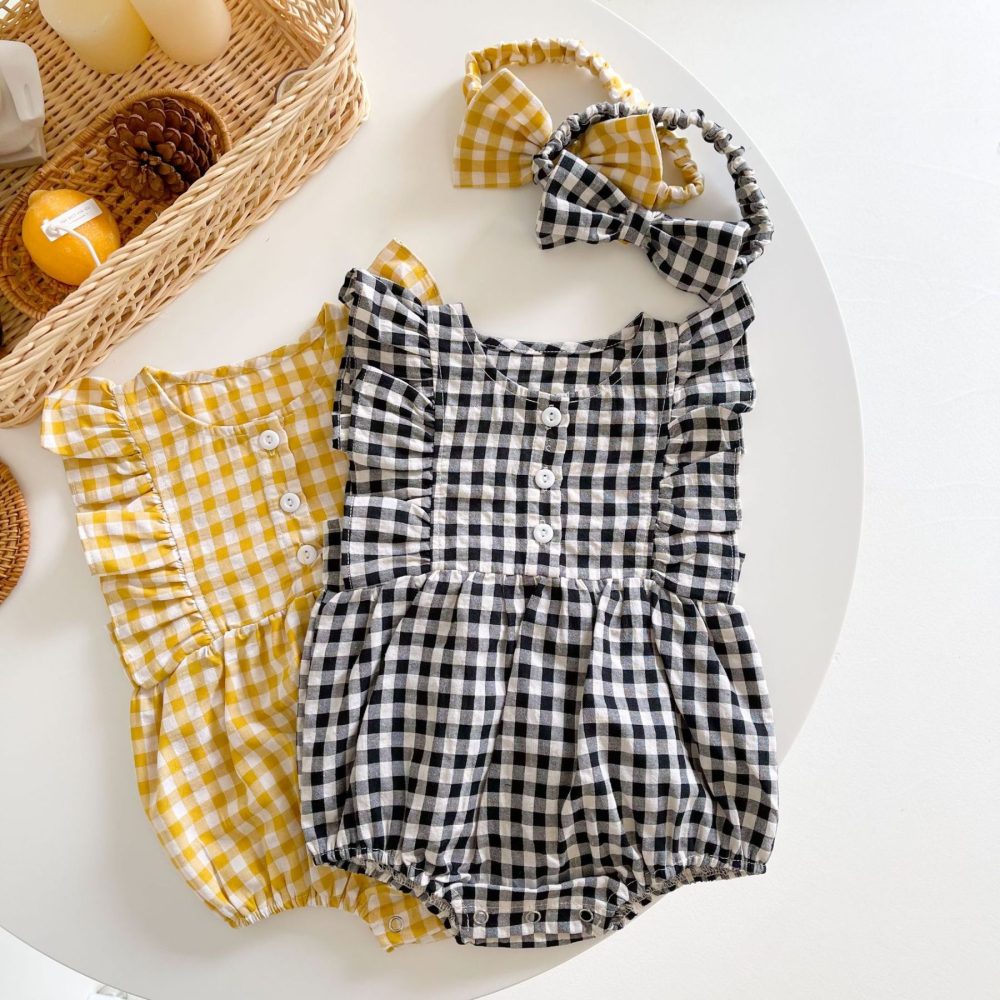 The first choice is a chic and comfortable jumpsuit with trendy design. With a light cotton material, it certainly makes them comfortable all day long. There are two color options; black and yellow and also get an additional headband that makes the look chicer.
Newborn Girl Purple Romper Coming Home Outfit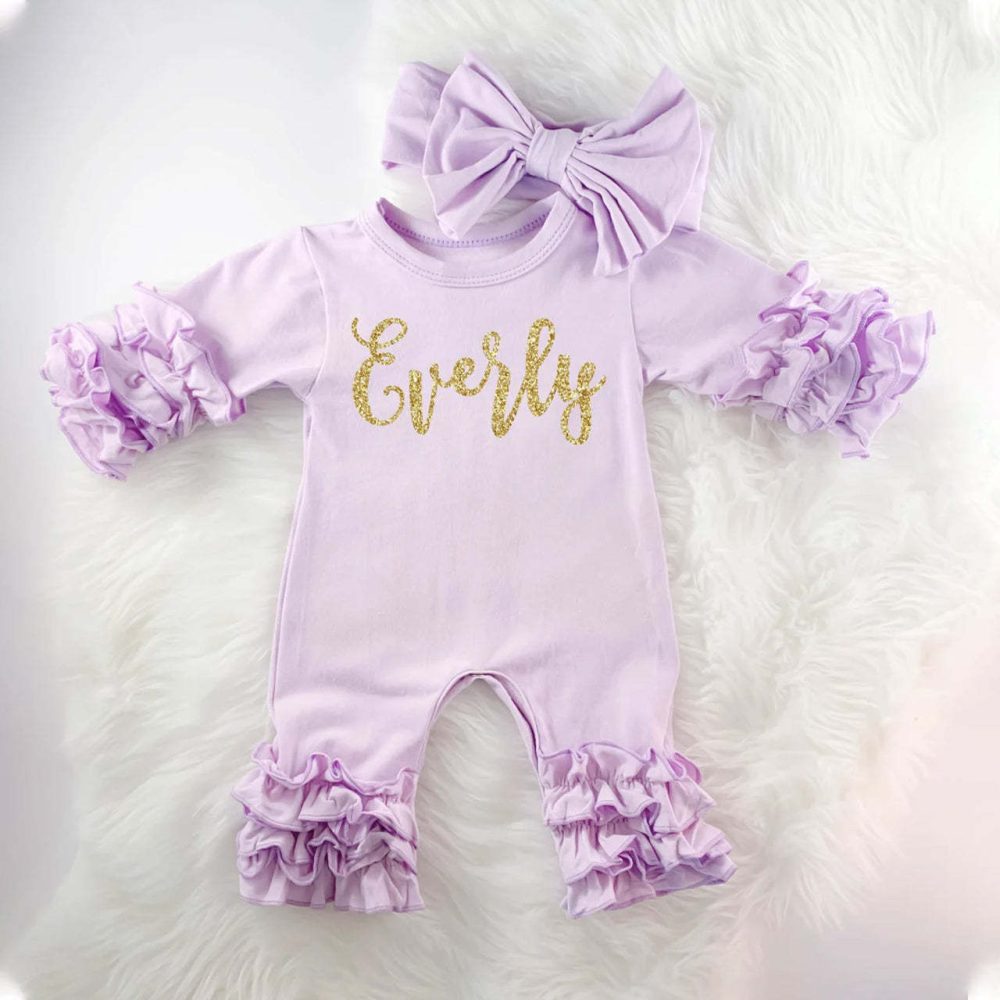 If you are going to a baby shower or welcoming a baby from the hospital, this ruffle romper will be the best baby girl gift. Why? With a personalized design and soft material, flexible fit for newborn and a matching headband.
Baby Girl Bow Hat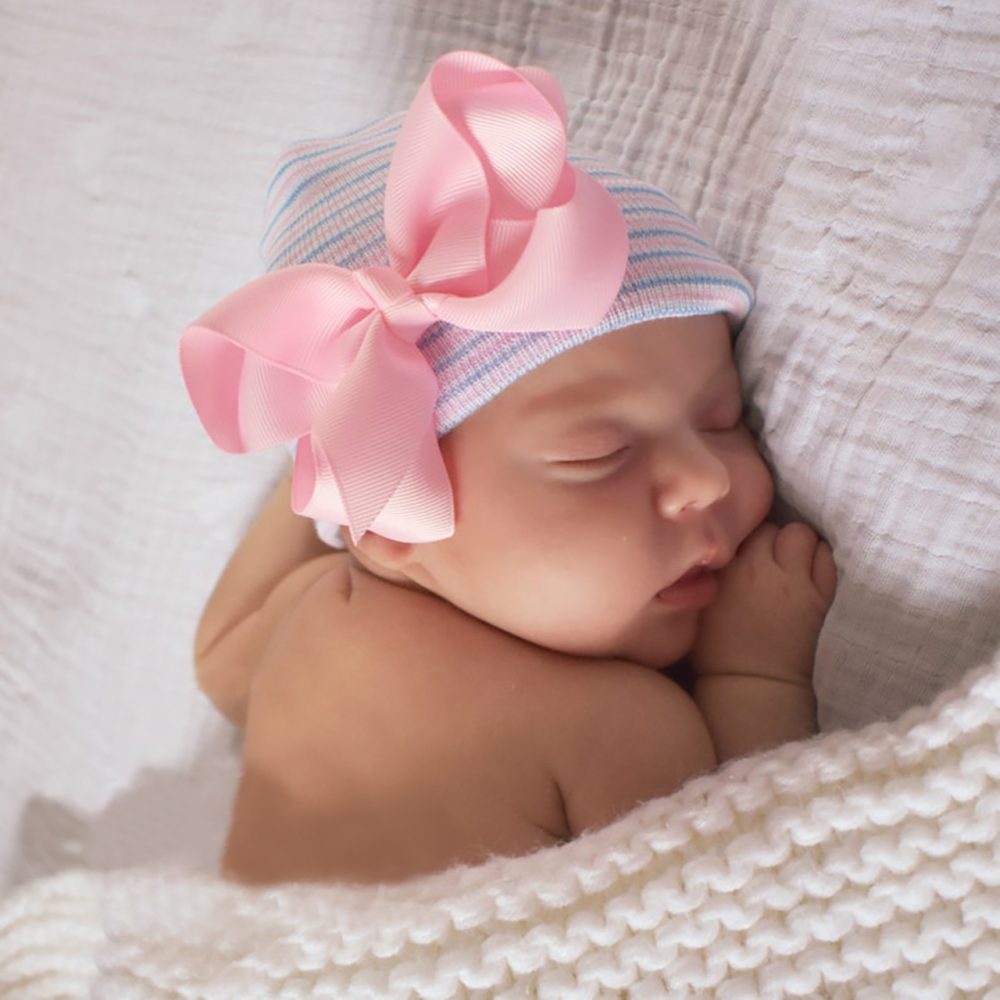 Besides providing chic clothes for babies, they also provide quality baby & kids hats with affordable prices and sure with the best quality and design. You can choose this very cute baby girl bow hat to complete the whole baby outfit.
Baby Girl Bow Floral Dress with Sun Hat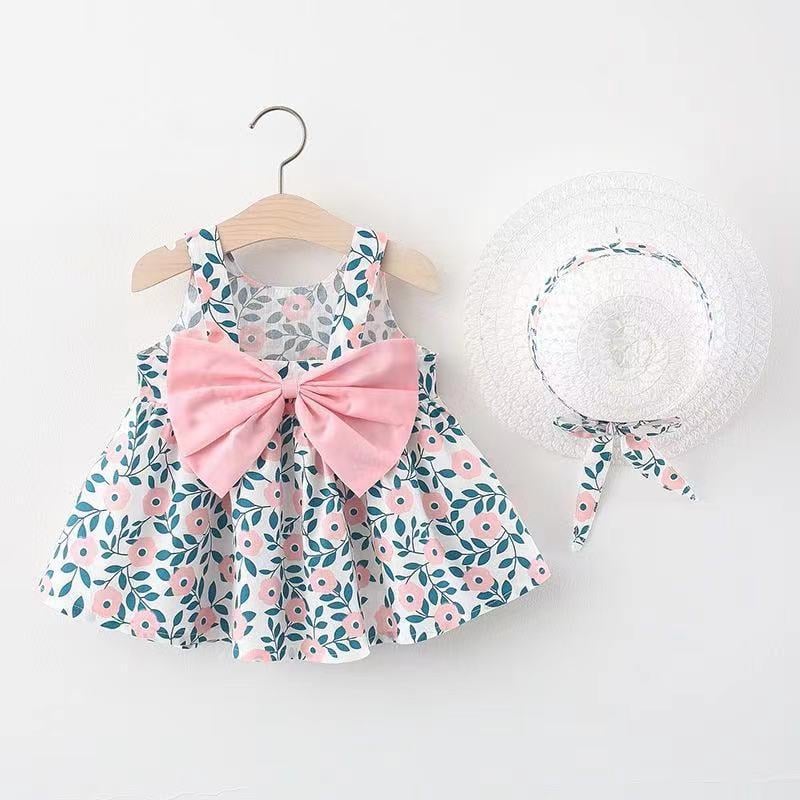 The perfect choice for a baby outfit in summer. Are you planning to take your baby on a summer vacation with your family in the open, or just in the garden behind the house to just feel the warm sun with your little one? This floral dress with a chic sun hat is also one of our best choices for your recommendation.
Baby Girl Linen Ruffle Jumpsuit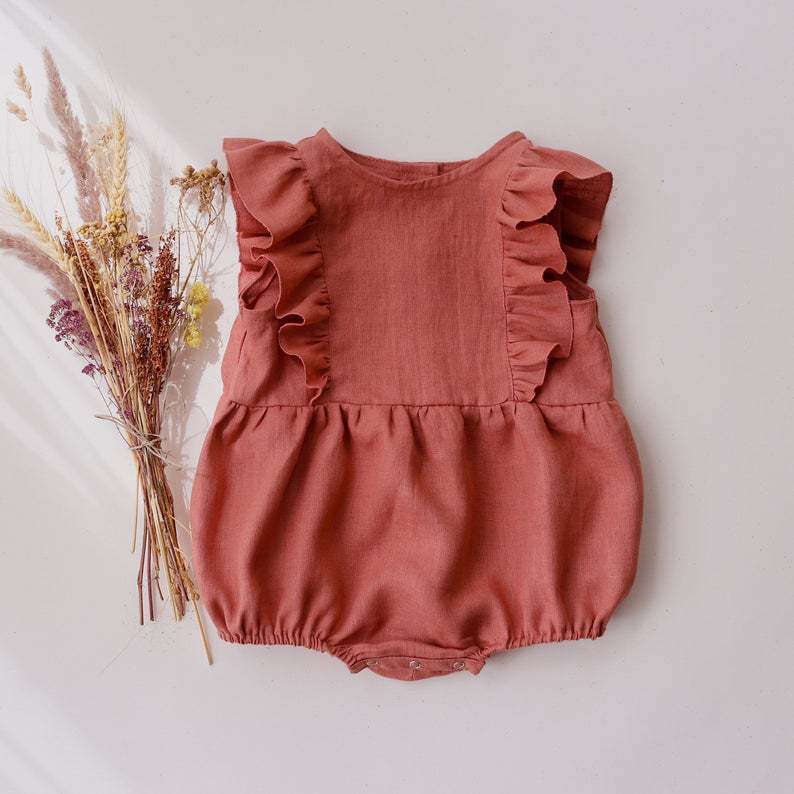 Surely you want to dress your baby girl as cute as possible. This cute linen jumpsuit option can be your choice for everyday baby clothes. And with the quality of the soft material, it will certainly make the baby comfortable to wear all day without irritating them.
3pcs Baby girl Floral Pink Romper Set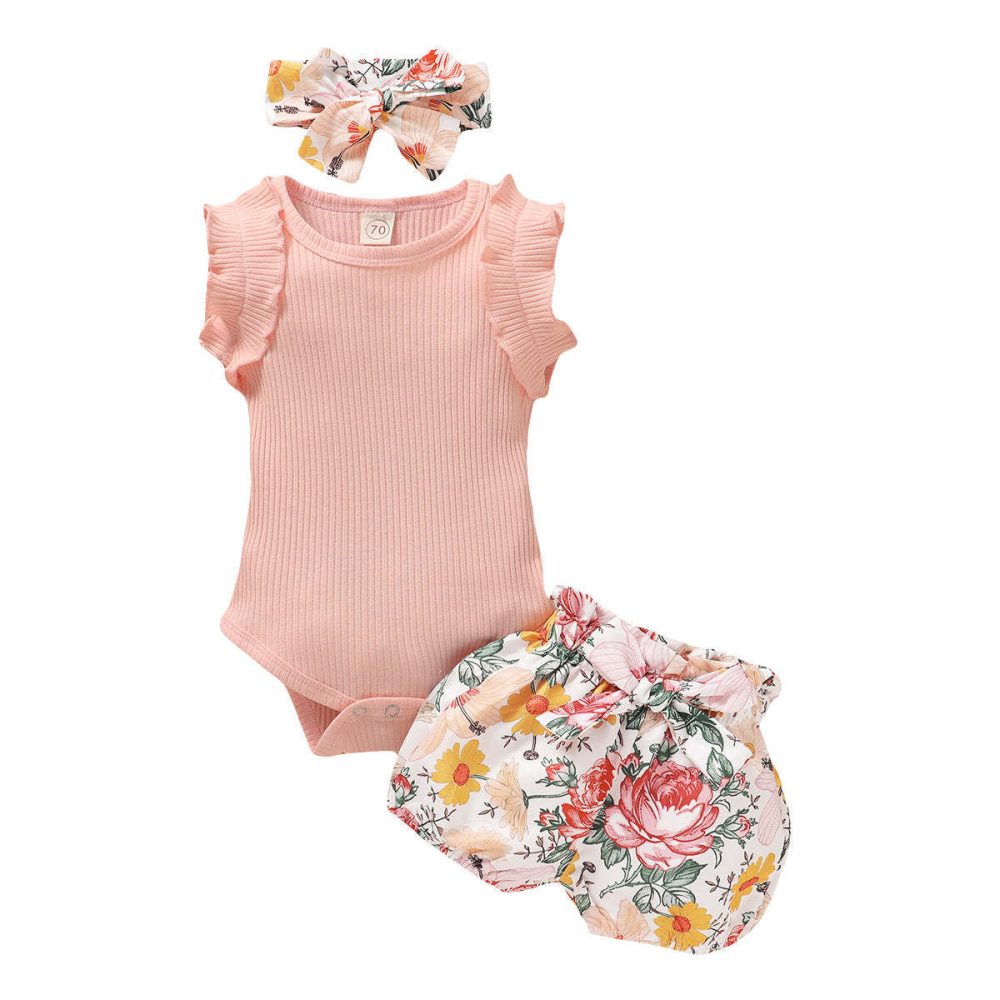 The next thing that stole our hearts is this cotton romper is perfect for any season or occasion. Especially if you want to do a baby photoshoot, it's definitely highly recommended.
Hocus Pocus Baby Zipper Outfits Sets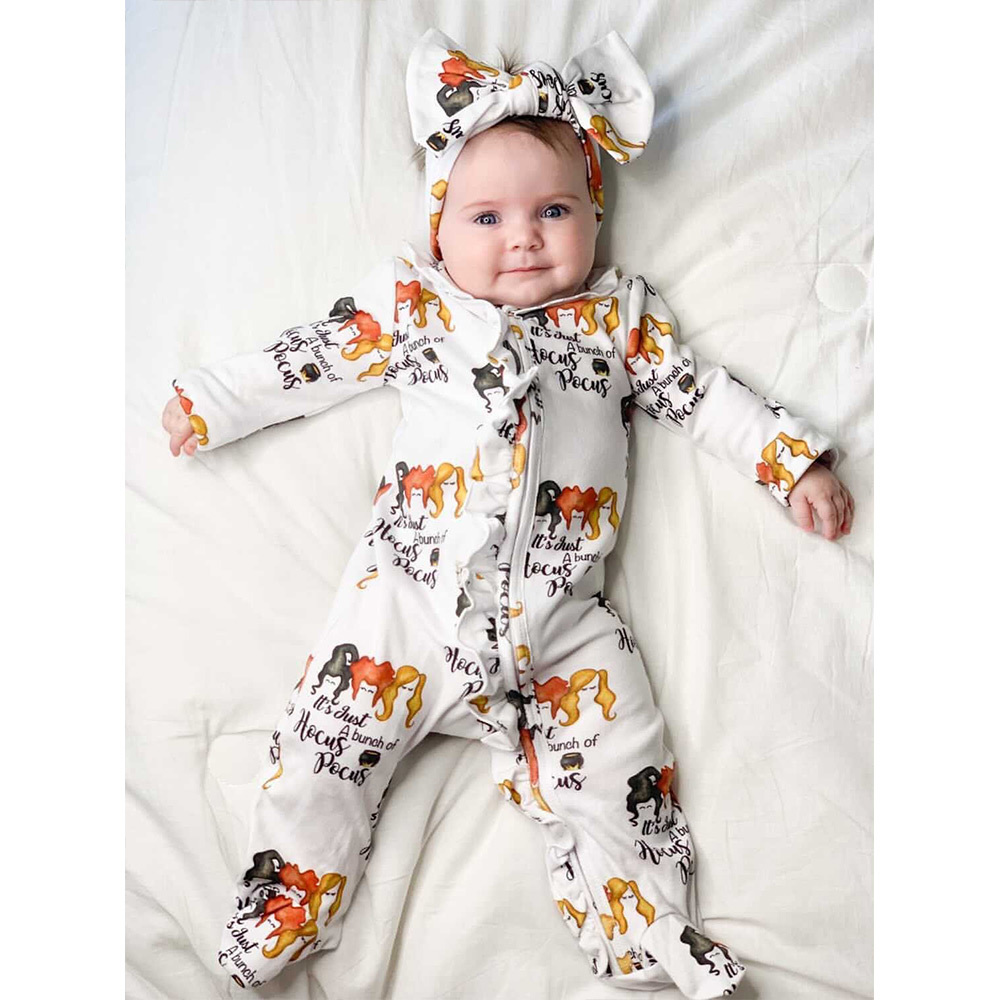 While comfortable and versatile this one-piece set is super comfortable for everyday wear, it also makes the perfect gift for a baby.
Butterfly Wings Girl Tulle Dress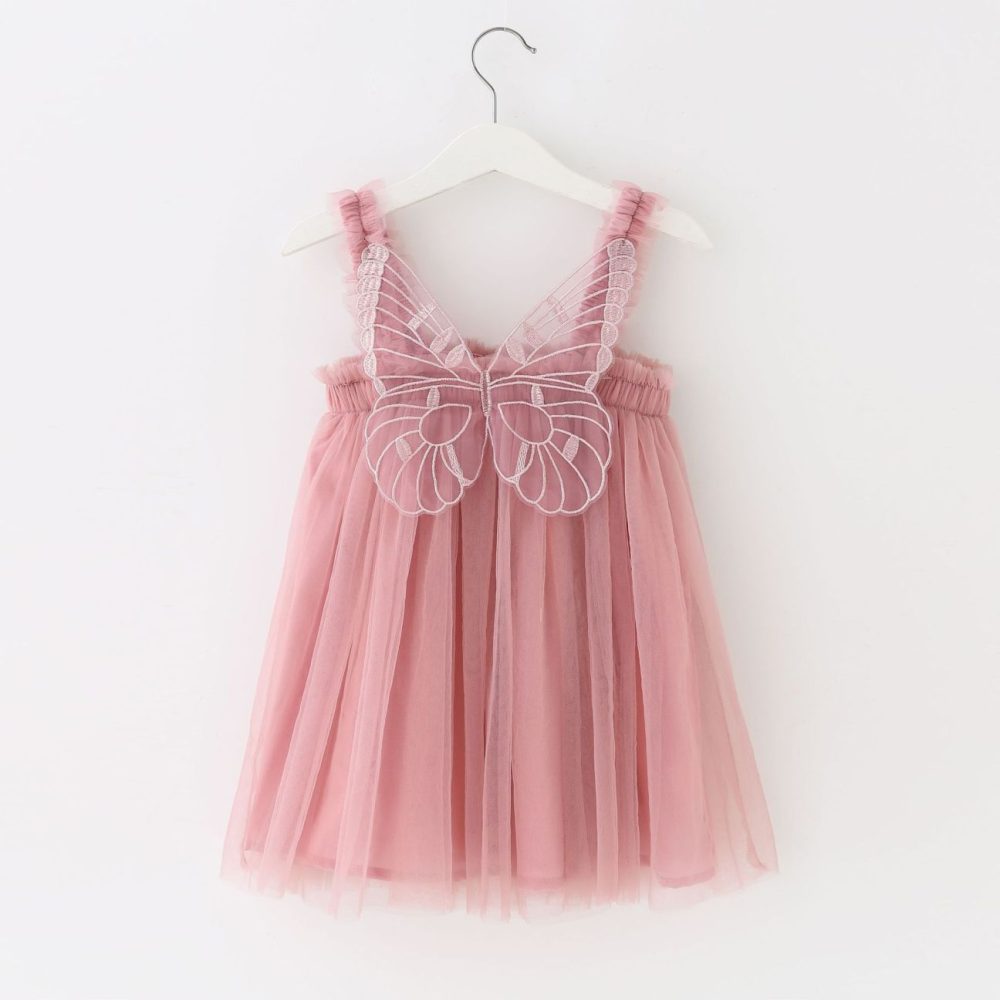 If you want to find a chic baby dress for her birthday. Then you can turn your baby into a fairy tale with this tulle dress. They will definitely look super cute when she dances and twirls on her special day.
There's so many choices of chic toddler clothes that you will get when visiting this baby clothing store. In addition to baby girl dresses, of course they provide baby boys too. Browse their shop and get one for your little one!