Fashion
Effortless Workwear Outfit Ideas From J.Crew
The J CREW workwear outfit is ideal for those in need of comfortable yet stylish clothing options for their professional setting. This particular outfit is designed to help you make a statement while exuding confidence and comfort.
Moving down, the J CREW workwear ensemble is complete with a pair of sleek black pants tailored to your body shape. These pants are made from durable cotton twill fabric that will last you for years, making them a smart and economical choice. To complete the look, go for a pair of comfortable elegant leather shoes that not only look good but can handle the hustle of your day.
For those seeking a polished and professional look in the workplace, J.Crew has curated a timeless workwear outfit that exudes sophistication and simplicity. This ensemble combines classic pieces with modern touches, allowing you to make a stylish statement while maintaining a professional look.
Iconic Pencil Skirt
Start with J.Crew's signature pencil skirt in a neutral color such as black, navy, or charcoal gray. Its tailored silhouette and versatile design make it a wardrobe staple that can be paired with various tops and blouses.
Elegant Button-Down Blouse
Choose a crisp, white button-down blouse that fits well and has a clean and polished look. Opt for a tailored fit that flatters your body shape and ensures a professional appearance.
Tailored Blazer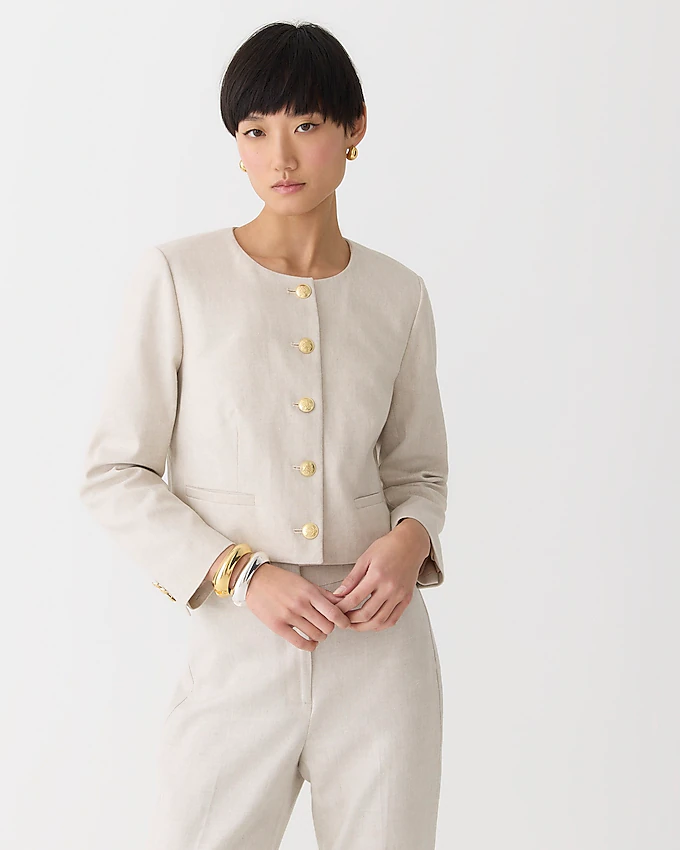 Layer the blouse with a tailored blazer for a sophisticated touch. Select a blazer in a complementary color to your skirt, such as a navy blazer with a black skirt or a gray blazer with a navy skirt. This combination creates a cohesive and refined look.
Sleek Leather Belt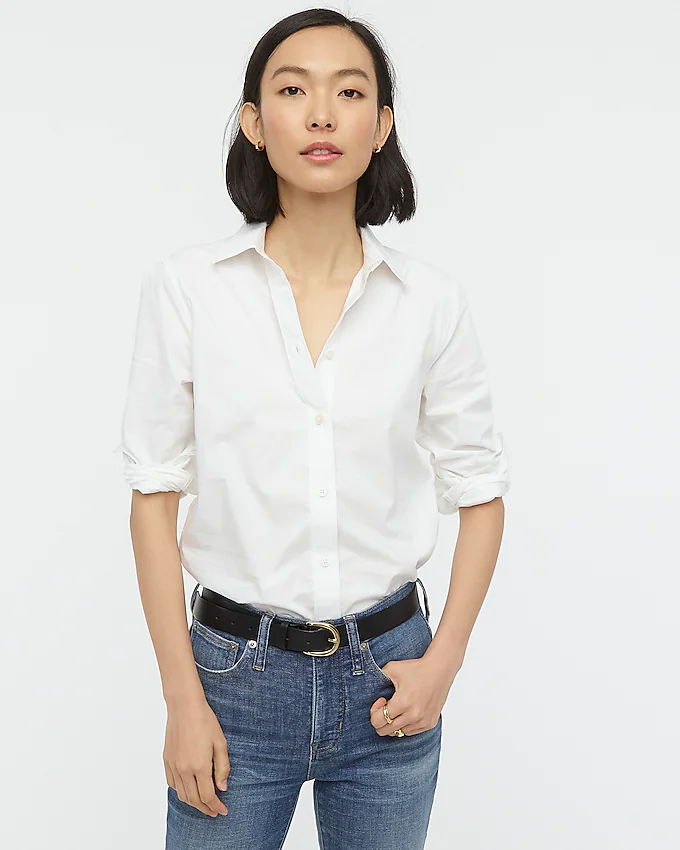 Cinch your waist with a slim leather belt in a coordinating color. This small accessory adds a touch of elegance while accentuating your silhouette.
Ankle Heels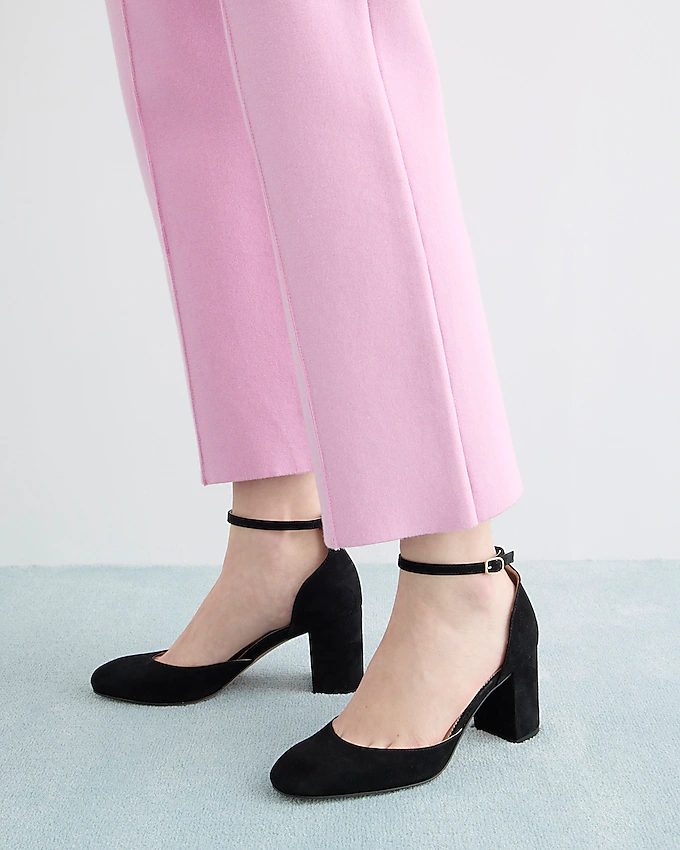 Complete the ensemble with a pair ankle heels in a neutral shade. Opt for a comfortable heel height that allows you to move effortlessly throughout your workday.
Minimalist Tote Bag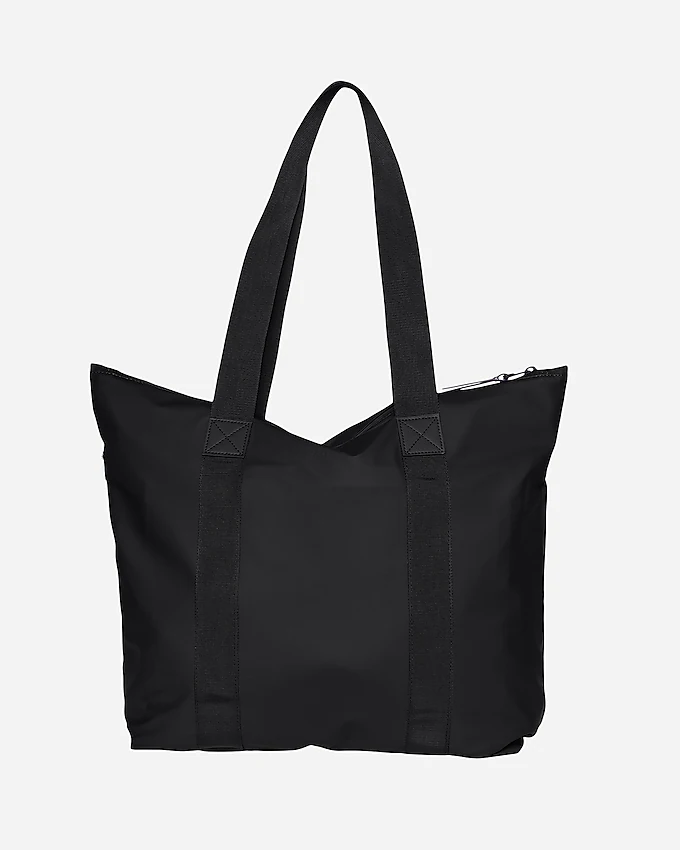 Carry your work essentials in a minimalist tote bag that complements the overall aesthetic. Look for a spacious yet sleek design in a durable material, such as leather or high-quality faux leather.
Gallery