Fashion
Ana de Armas Shines Bright in Louis Vuitton's High Jewelry
Ana de Armas for Louis Vuitton High Jewelry 2023 Campaign
The Blonde star follows in the footsteps of other LV jewelry faces like Cate Blanchett and Alicia Vikander, bringing her own unique charm to the designs. In one shot, Ana de Armas for Louis Vuitton grabs attention with a Bones necklace that took an astonishing 4,500 hours to create. The necklace showcases a 20.93-carat Paraiba tourmaline and a 43.58-carat opal.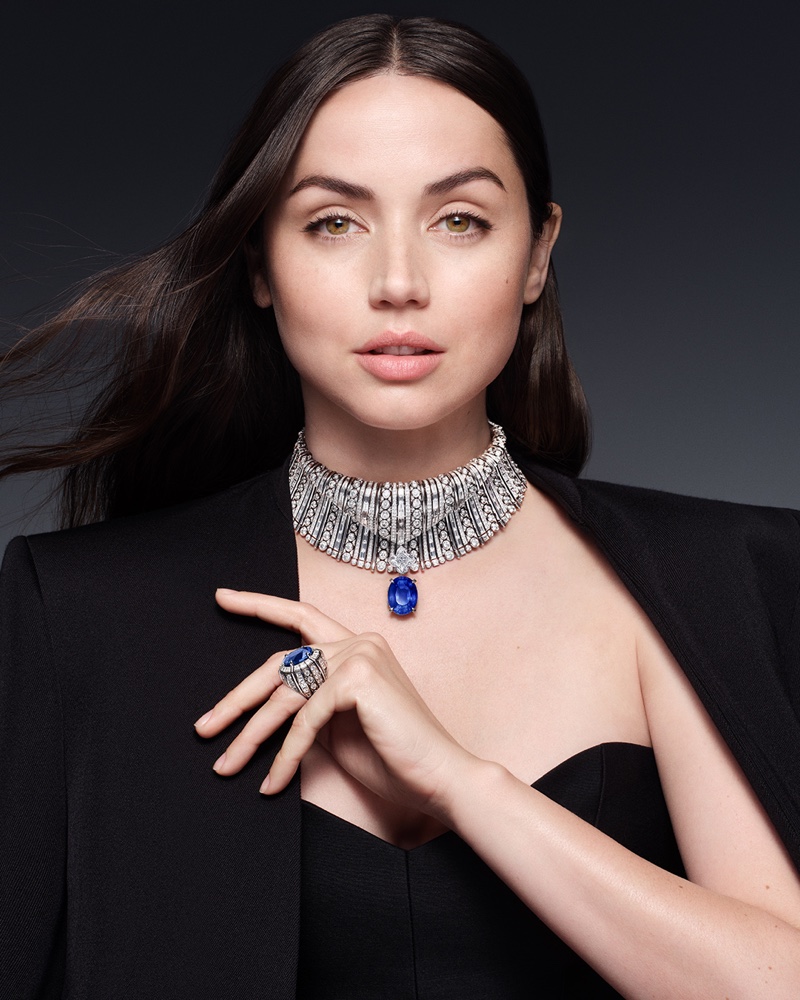 These precious gems beautifully accentuate the actress's brown hair, highlighting her beauty. Additionally, Ana also models the Wave necklace, which draws inspiration from the ocean and the graceful movement of the Earth's tectonic plates.
The Deep Time collection comprises over 95 designs, divided into two acts: Geology and Life. Each piece tells a story, embodying the profound journey of the Earth's birth and the creation of life itself. It's a collection that seamlessly merges the expertise of Louis Vuitton's high jewelry with the mystery and splendor of our planet's origins.
In addition to her role as the face of Louis Vuitton Deep Time, Ana de Armas previously took on the prestigious position of Estée Lauder ambassador, further solidifying her status as a beauty icon.