Fashion
10 Comfiest Yet Chic Outfit Essentials To Wear On A Concert – Ferbena.com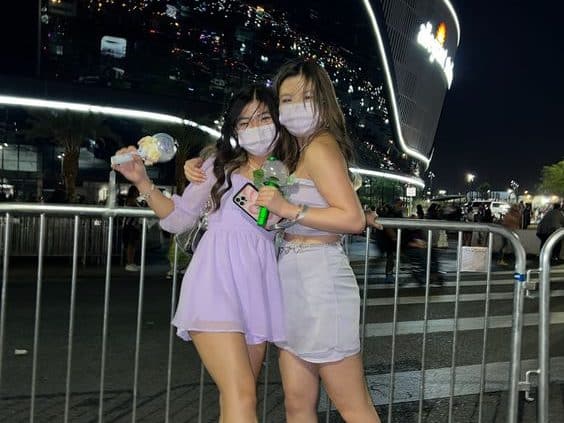 ---
When thinking about concert attire, beside of the music genre, the venue also should be your consideration. From suites and VIP sections to informal concert halls and outdoor areas, there's something else to consider for show style and build your cute concert outfit.
Going to a concert may be a music-lover's favorite thing to look forward to all year round, but in the summer, it's everything. Of course, there are other factors to consider when looking for concert outfit ideas: you'll need to be able to dance, perhaps walk long distances especially if you're attending a music festival, and be brave enough to face the elements if the concert is taking place outdoors and you may need to be prepared for your romantic concert date.
And if it's a big concert of your favorite Kpop, Harry styles, or even Taylor Swift are waiting and even though it's truly a life-changing experience for us, it's also realizing that we need some chic concert outfit inspiration that's certainly comfy to wear.
To help you decide which concert essentials to wear, we've compiled some ideas of outfit pieces and concert style inspo that are perfect for any occasion.
Ahead, Ten Comfiest Yet Chic Outfit Essentials To Wear On A Concert:
1. Two Pieces
To attend a concert in the summer season, it would be nice to wear something simple and comfortable. You can wear one sets of two pieces with these shorts and shirt and pair them with sneakers.
2. Minimalist Dress
You can wear simple and minimalist dress pair with your favorite sneakers to wear on a concert. This will be effortlessly chic and comfy at the same time.
3. Cargo Pants
This kind of pants is effortless and chic when you pair them with any crop top.
4. Denim Pants
Or, high-waisted denim pants should be your next option. This look will be perfect with your favorite crop top with cutout design.
5. Casual Tee
There nothing is wrong if you just want to wear your favorite tee to a concert. In fact, you may don't need to worry about if people will judging your look, you or them will be busy enjoy and dance to the music.
6. Oversized shirt and shorts
The next basic essentials to achieve the perfect look for a concert are you need an oversized white shirt and short. This gonna be perfect for your concert date.
7. Stylish cap
You may need a cap to complete your concert look. The warmer weather may burn your head when you visiting an outdoor concert or summer music festival.
8. Denim Jacket
Denim jacket actually the main essentials for any concert outfit. This could be wear at indoor and outdoor. Wether you just wear or make it tie your waist, this piece always be fashionable.
9. Sneakers
Of course, is a must have item for a concert outfit. You can pair with anything to get the most stylish look with these sneakers, wether is just pullover and mini skirt. You're ready to go!
10. Legging
To keep you in shape and make it fashionable look. Just wear legging and crop top, you can layer them with leather jacket or blazer.